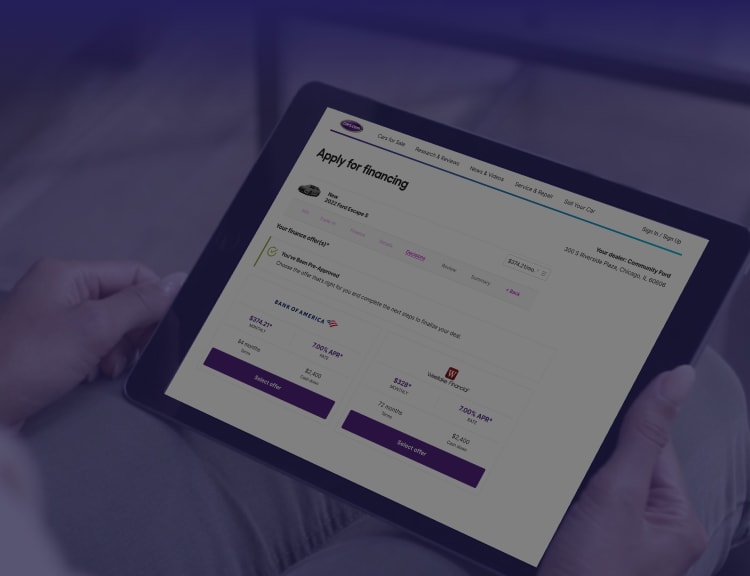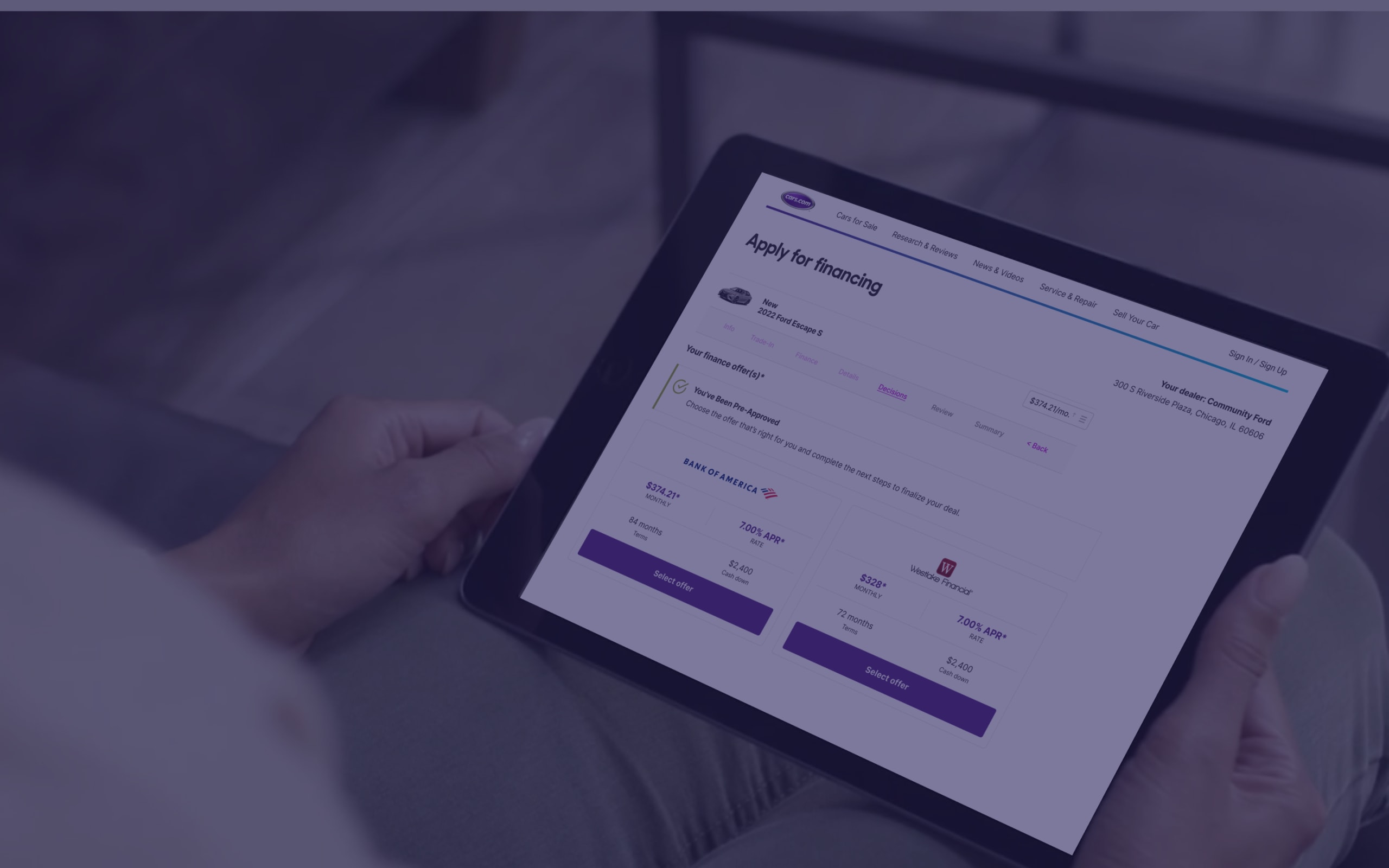 No Cost Upgrade
Turn On Instant
Financing Approvals
Activate instant loan approvals on Cars.com and your Dealer Inspire website with your preferred lenders to accelerate your buying experience and increase profitability.
The Instant Advantages
Drive Pre-Approved, Ready-To-Buy Customers To Your Team
Accelerate Your Buying Experience
 & Increase Profitability
Use

Your

Preferred Lenders & Back-
End Systems
Available On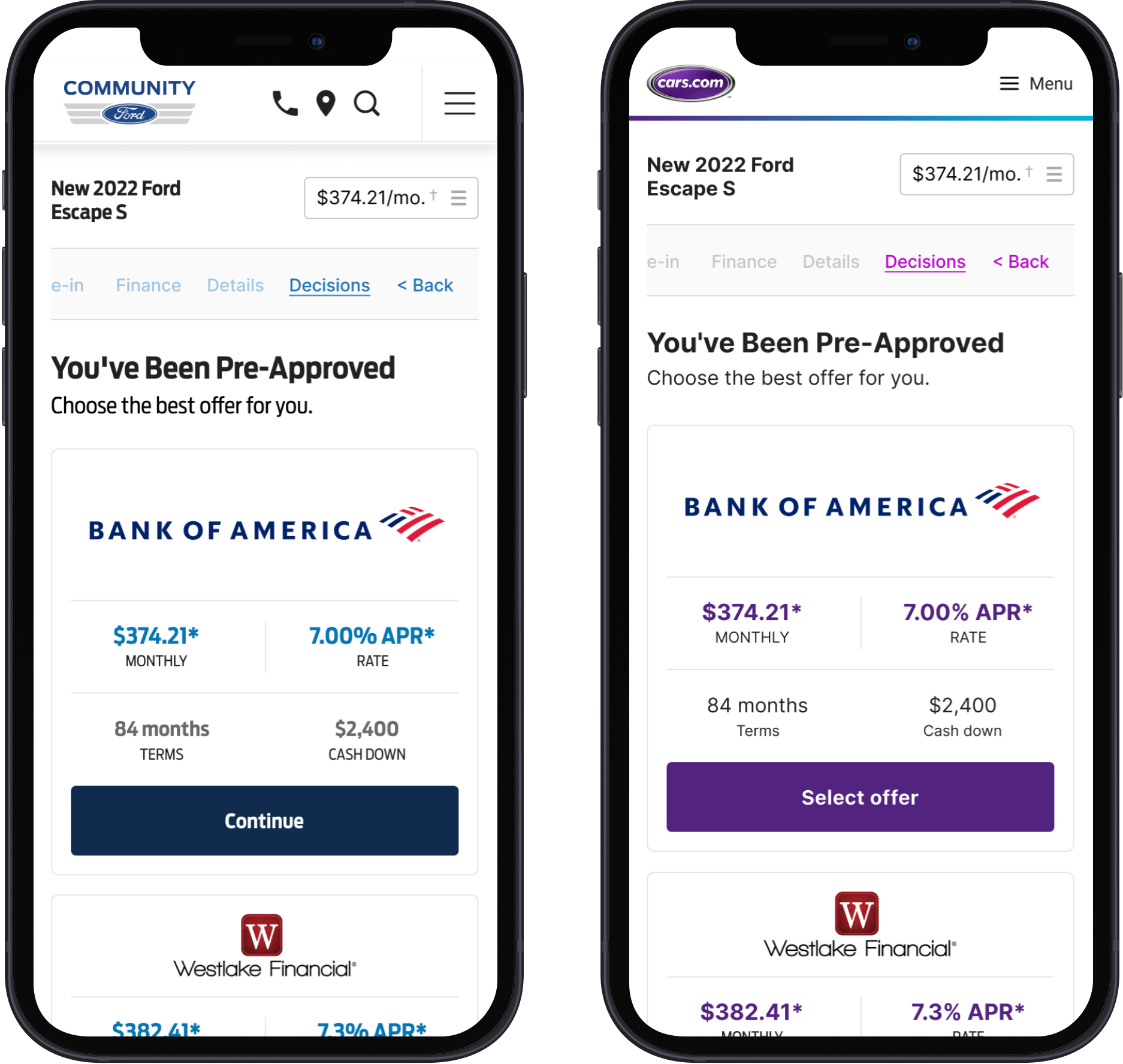 Available On

---
No Cost Upgrade
Turn On Instant Financing
We're so excited to set you and your customers up with our new instant financing approval technology. Please fill out the information below to be first in line to activate this no-cost capability with your preferred lenders, and we'll be in touch to start sending pre-approved, ready-to-close customers your way!